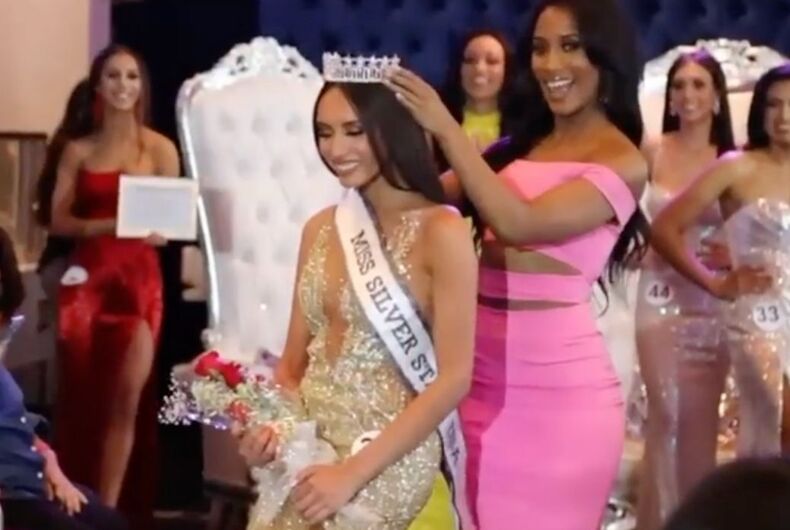 Kataluna Enriquez is crownedPhoto: Instagram via @mskataluna
Kataluna Enriquez has made history by becoming the first out transgender woman ever to win the Miss Silver State USA beauty pageant, the state's largest preliminary competition. Because she won, she will go on to compete in the Miss Nevada USA pageant. If she wins that, she'll compete for Miss USA, and if she wins that, she'll go on to compete for Miss Universe.
The 27-year-old champion previously competed in a 2016 transgender pageant, but she began competing in cisgender pageants last year. She is now using her platform partly to discuss the challenges she has faced as a trans person and pageant competitor.
Related: Antigay St. Patrick's Day parade bans beauty pageant queen after she comes out as bisexual
"With pageantry, people think it is only about beauty," Enriquez told the Las Vegas Review-Journal. "But it's how you present yourself,
…
Read More