Six UW men clinch NCAA Championships on third day of West Prelims | Track & Field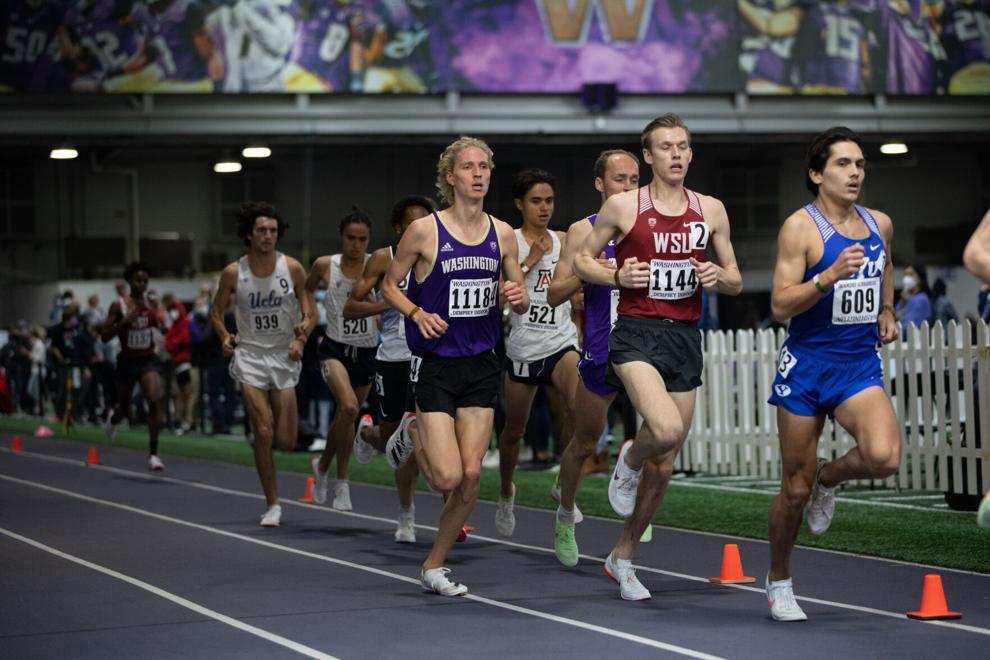 In the last day of action for the men at the NCAA West Preliminary Championships in Fayetteville, Arkansas, the Washington track and field team looked toward adding more names to their final rosters for the NCAA Championships.
On Friday, nine Huskies fought to make the top-12 for qualification. 
The day opened with junior Elijah Mason in the men's discus. He clinched the first trip to the championships on the day for UW. Behind a best throw of 189 feet and 11 inches for fourth overall, Mason tallied his third consecutive appearance.
More qualifications ensued into the 1,500-meter race, as UW earned three of the 12 possible spots.
Sophomore Luke Houser won the event at 3:38.06, while sophomore Joe Waskom and freshman Nathan Green also qualified to make UW the only school to have more than one qualifier in the event. 
In the 400-meter hurdles, junior Cass Elliott earned the fifth qualification on the day in much less comfortable fashion. Behind a fourth-place finish in his heat at 50.53 seconds, Elliott held onto the coveted No.12 rank for the top-12. 
To close the day, senior Brian Fay punched the last ticket on the men's side behind a spectacular move on the bell lap to win the 5,000-meter race at 13:28.41. 
Fay brought the Huskies to 13 total qualifiers through three days of the event. 
The last of the qualifiers will be on the women's side, which begins mid-morning with the women's discus Saturday. 
Other Notes:
Sophomore Sam Affolder closed a stellar sophomore season after clocking in at 8:47.88 for 19th overall in the men's steeplechase. 

Junior Isaac Green and senior Kieran Lumb put together two great efforts in the 5,000-meter race, with Green finishing in 13.43.79 for 17th overall and Lumb in 13:45.52 for 23rd overall.  
Reach reporter John Rudnicki [email protected]. Twitter: @johnrudnicki02
Like what you're reading? Support high-quality student journalism by donating here.