i-D's weekly fashion news round up
It's been a long week, hasn't it? Well, it's time to put your feet up and catch up on what's been happening in the glitzy, ditzy world of fashion. First up, we have some epic auctions coming your way — and better yet, there might be a handful of lots you can actually afford. And we have shoes galore, because, well, who doesn't love shoes? As well as diamonds, young designers, a new It-bag… we even have some Chanel for you! What more could you want? Here's what's in fashion.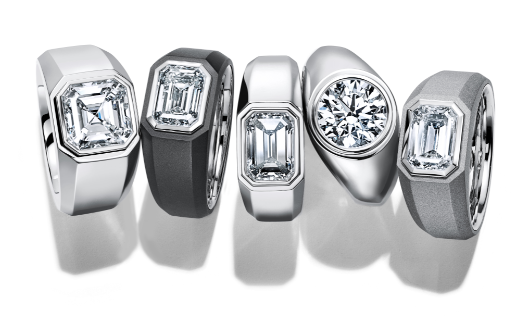 Tiffany & Co. has launched engagement rings for husbands-to-be 
Wedding engagements have allegedly sky-rocketed during lockdown. And given that it's 2021, the way people are getting engaged — and indeed, the people who are getting engaged — is changing. Testament to that is Tiffany & Co.'s new diamond engagement ring for men. The American jeweller practically invented the modern engagement ring, so it's a landmark moment that it has now created a dedicated bling for husbands-to-be. The signet-style band, in titanium and platinum with the option of round brilliant-cut or emerald-cut diamonds, is testament to the shifting tides of men's style and fashion. After all, it is a truth universally acknowledged that a man of good fortune is in search of a… Wife? Husband? No, darling, he just wants a diamond ring!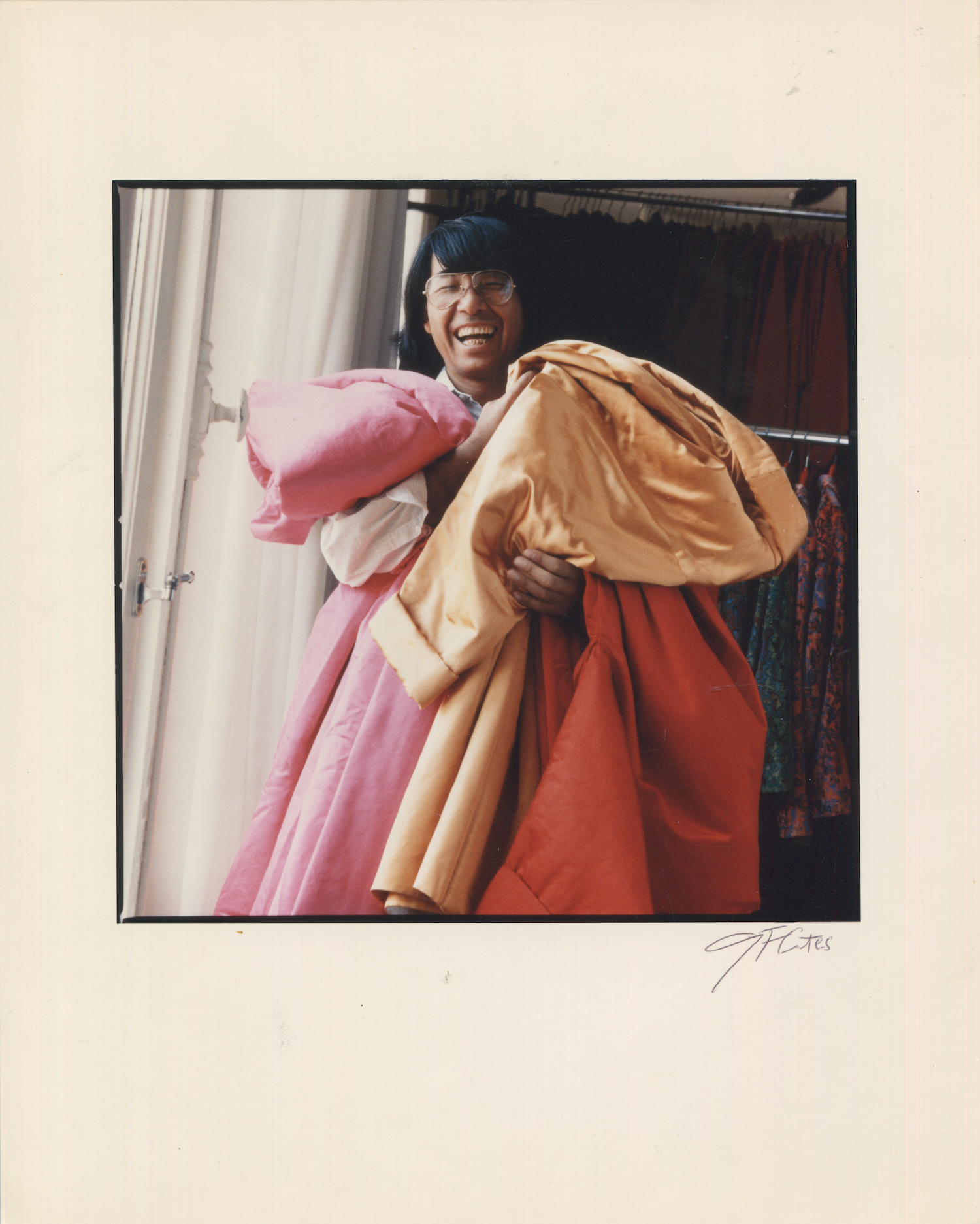 A fashion auction for the ages 
Japanese designer Kenzo Takada was no less than a fashion legend, and his death last year marked a tragic loss for the fashion world. The late designer left behind an impressive legacy. There is his LVMH-owned namesake fashion house, of course, but also his personal collection of furniture and worldly art — a Buddha torso dating from the 3rd century, anyone? — as well as … CLOTHES. This week, all of it will go up for auction via the French platform Artcurial, the art and furniture being sold IRL in Paris, and the collection of fashion going up for sale online. Featuring some 150 items, the sale includes the designer's treasured collection of kimonos, boleros, coats, dresses and shirts — many of which he designed himself. With prices starting at €30, it's not one to miss.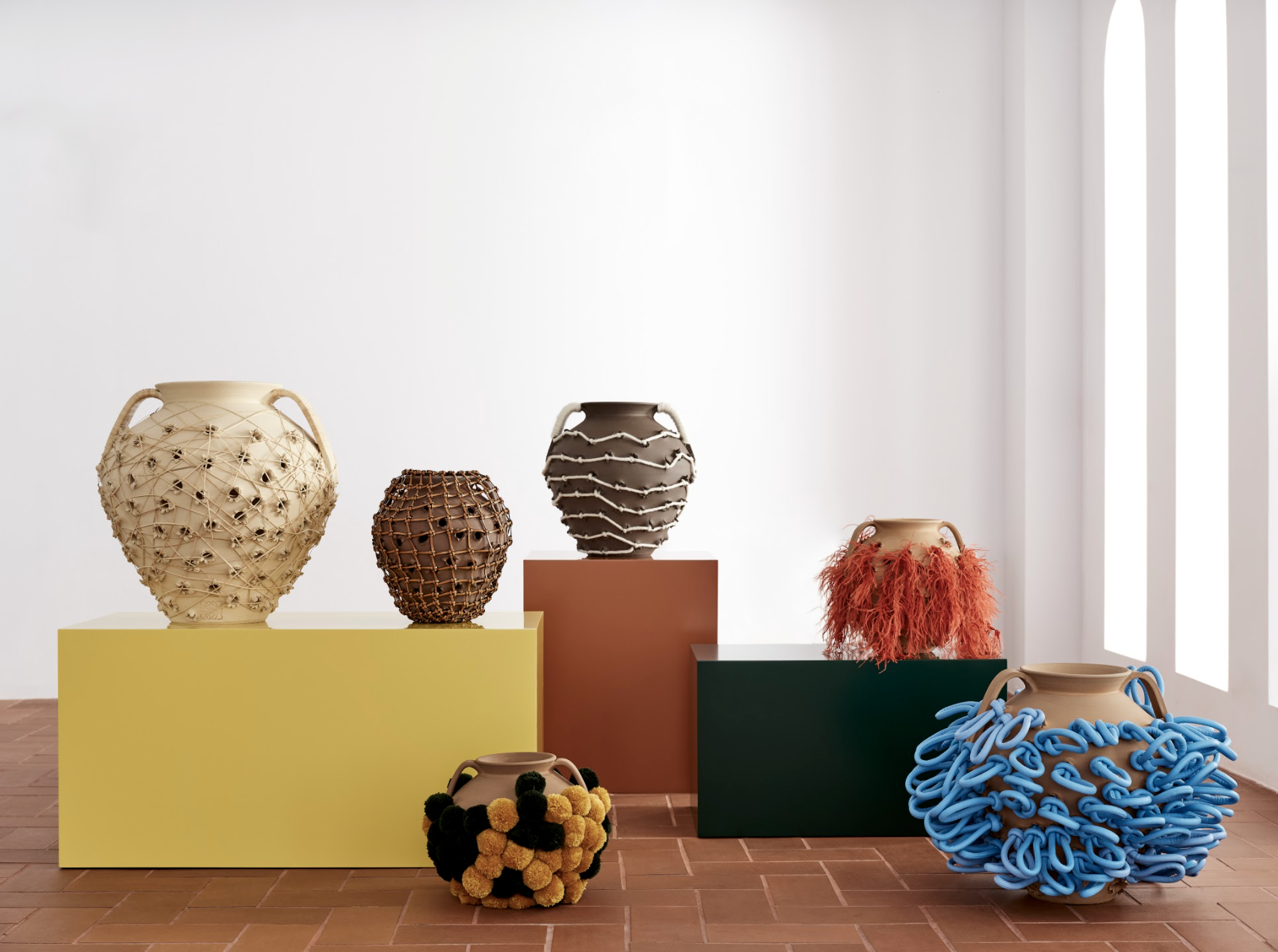 Loewe gets crafty with clay pots  
Paddles at the ready! This week, another fabulous fashion auction will take place over at Sotheby's, which is exhibiting and selling a selection of artist-embellished Galician chestnut roasters, woven leather bags, baskets and accessories — all courtesy of Loewe's 'Weaves' project. It makes Loewe the first major luxury fashion house to exclusively consign with the platform, for which they commissioned seven artist-embellished clay chestnut roasters featuring experimental weaving techniques by artists Arko (Japan), Min Chen (China) and Laia Arqueros (Spain) — as well as their own in-house artisans, who braided the holes with strips of fabrics, ribbons, rope, leather strings, wool threads, feathers, straw (much of which was upcycled surplus from previous ready-to-wear collections). "Craft is one of my main interests: one that I've made central to Loewe's identity," says the Spanish house's creative director Jonathan Anderson. "It's all very engaging, and another way to pay tribute to the superb craft of our unique pieces." The exhibition is open now in New York, and will go on sale on 12 May. 
These boots are made for stomping… 
Four words, no explanation required: 'Dr Martens x Rick Owens'. The second instalment of the iconic collab is here, setting every punk-loving-gothic-metalhead-fashionphile's heart aflutter. Get yours now, lace yourself in, and go out there and prance. Or stomp!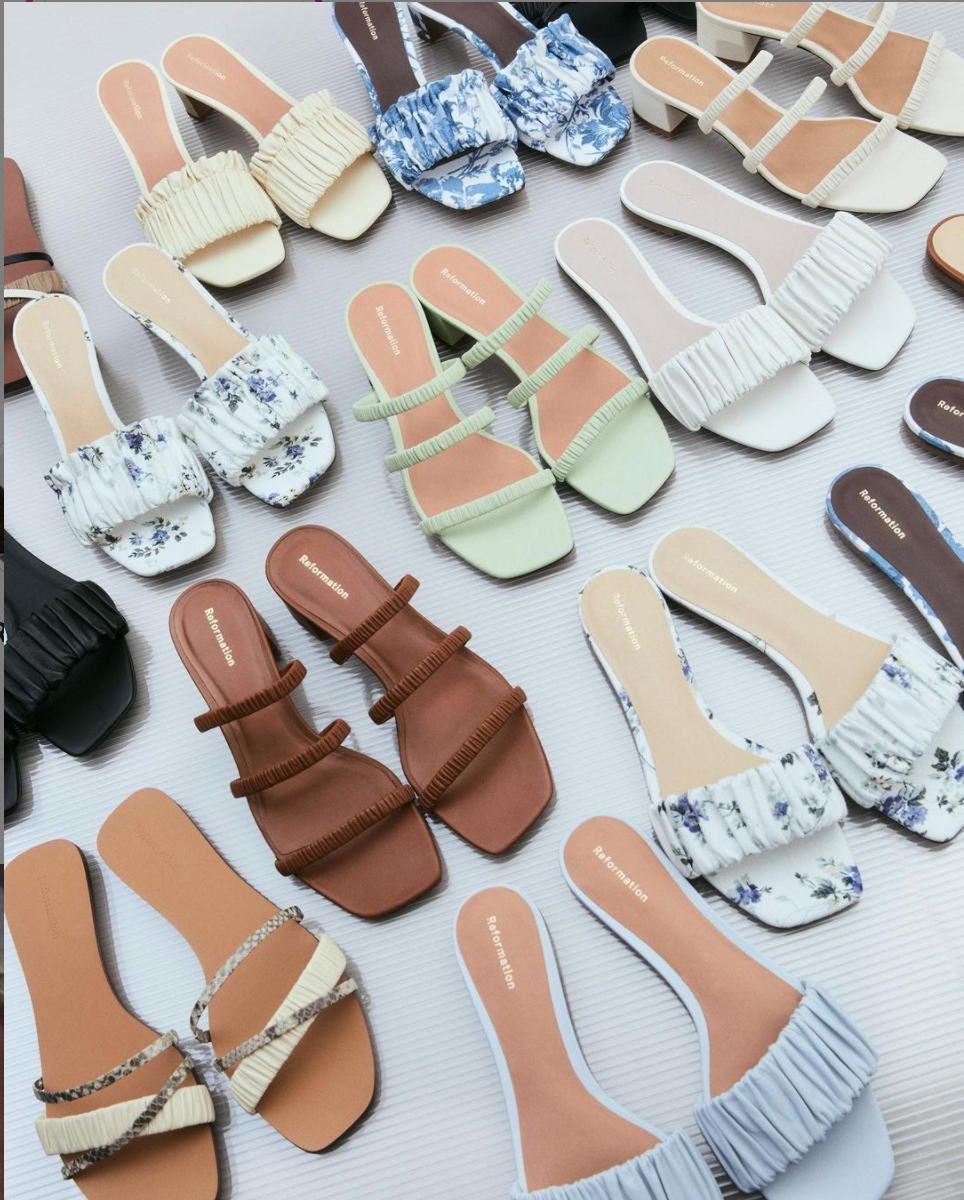 … and these heels are made for recycling 
You can never have too many shoes. But, with great shoes comes great responsibility — you can have too much of an impact on the planet, after all. Thank heavens, then, that Reformation has us sorted. Having originally launched shoes in 2019, Reformation took a pause to try to work harder at their sustainability goals. And while their research shows that the 'sustainable sneaker' market is booming, Carrie Bradshaw-worthy heels are somewhat harder to produce sustainably. The result of their hard work is a new line of shoe-shoes that are made from less water-intensive leather and 75 per cent less virgin plastics, sourced from the best certified-tanneries in the world. The LA-based brand has also joined the Materials Innovation Initiative — a leather alternatives accelerator — to support the development of non-plastics-based leather alternatives. And when you've worn these pretty things out from going out to actual nightclubs and dancing a bit too much? Every single one of Reformation's 2.0 shoes are recyclable, courtesy of a partnership with end-of-waste pioneers Looptworks to develop a first-of-its-kind takeback program to make it easy for customers. Now you just have to learn to walk in high heels again. 
Kim Jones and Kenny Scharf's Dior collab is here
Pop-ups are popping up everywhere right now. Why? Because we're all starved for shopping! This week, Dior unveiled its latest in the 'corner shop' at Selfridges, and it's entirely dedicated to Kim Jones' stunning AW21 collaboration with legendary artist Kenny Scharf. You can find out all about that here — and then get yourself down to Oxford Street to see it IRL. Open for a month, the Dior pop-up will bring to life the adorable characters seen throughout Kim's collection via "immersive scenography," featuring an "interactive motor sensor screen". Plus, there's plenty of fashion, including new iterations of the French house's cult B27 sneakers, for all you hypebabes out there. They've billed it as "an invitation to take flight, and a hymn to the power of imagination that transcends frontiers". Consider it a staycation!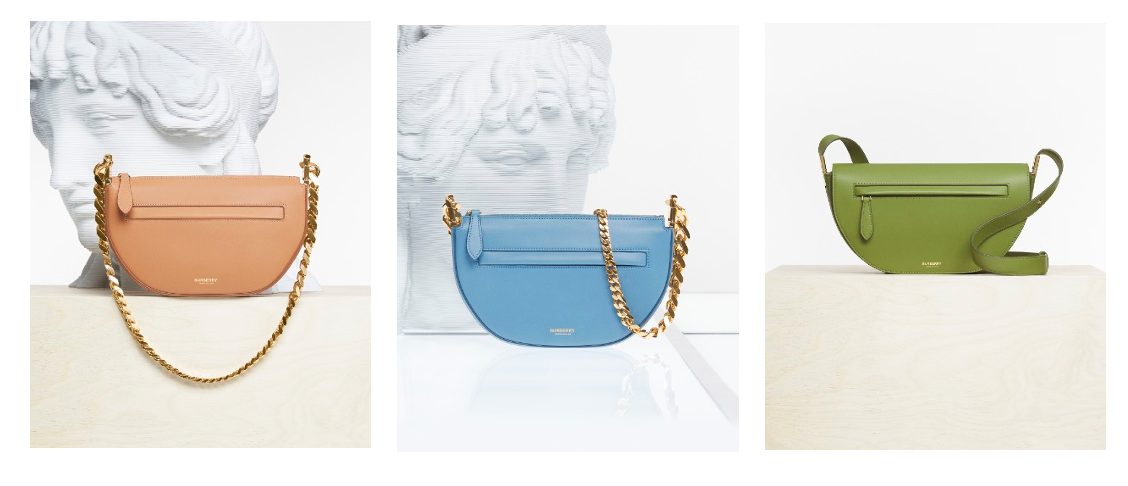 Burberry just welcomed a new addition to its pantheon of It-bags 
Another week, another blockbuster pop-up in the world's ritziest department store, Harrods! This week, Burberry launched its new Olympia handbag with a colossal, Ancient Greece-inspired space in Knightsbridge. The crescent curved bag, which comes in a range of summery colours (sand, topaz, marsh green and marigold), is "a celebration of modern classicism", according to the British brand, so it made sense that the pop-up would be epic. Always one for embracing modernity and newness, the space's neoclassical Elpis statue can be brought to life through an immersive AR experience, which allows you to place an animated digital version of the statue in your surroundings and watch as it comes to life and walks towards you, leaving a trail of motion sequence statues behind it. As if shopping couldn't get more fun! 
Browns Focus is back and better than ever!
London retailer Browns is credited with discovering and nurturing a host of British design talent — from Alexander McQueen to John Galliano, Christopher Kane to Simone Rocha, and Grace Wales Bonner to Priya Ahluwalia. The list of nascent designers it has supported goes on and on, and continues to grow. In 1997, this boutique's emphasis on emerging talent was reinforced with the introduction of Browns Focus, an incubator of next-gen talent in a dedicated store in Mayfair. In recent years, it has supported initiatives and partnerships with the British Fashion Council, Graduate Fashion Week and Designers' Nest. But this year, Browns Focus is back! Kicking off with a handful of capsule collections of global designers — including Conner Ives, Maximilian Davis, Bianca Saunders and Saul Nash — it's never been a better excuse to get out there and shop till you drop. You'll be supporting young creatives, after all! You can find the fits at a dedicated space in the retailer's gorge new store on Brook Street — or just head over to their website, and let them come to you.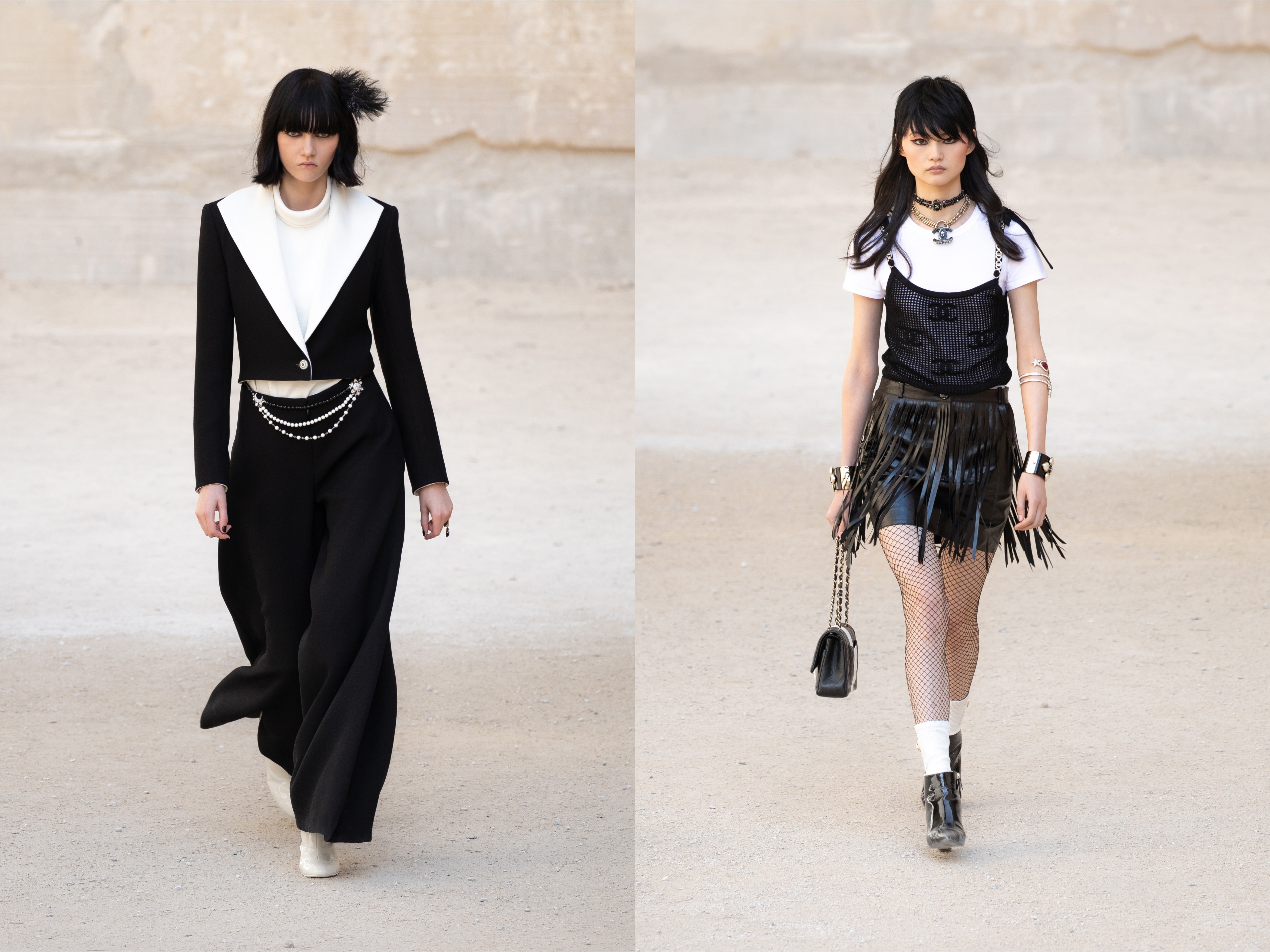 Chanel staged a punk-inspired ode to Jean Cocteau 
Cruise! Remember that? Once upon a time in lands far, far away, fashion houses would set up base in locations around the world for an annual fashion extravaganza. The fairest of them all was always Chanel, which has staged shows in Cuba, Seoul, Salzburg, Hamburg, Dallas… the list goes on. This week, the French fashion house showcased its latest Cruise collection in the idyllic French town of Les Baux-de-Provence. There was no audience but plenty of great clothes, courtesy of creative director Virginie Viard. And she had an unlikely source of inspiration: punk! At least, punk seen through the prism of Jean Cocteau, the early 20th century artist who was pals with dear old Coco. Here's everything you need to know.