Online Shopping Tips From SafeOpt – Save Your Time and Money
It's a fact that online shopping is the fastest-growing industry in America. It has been for several years, showing no sign of slowing down. And yet, many people are still not comfortable with shopping this way. Some worry about their credit card information being stolen or compromised; others are concerned about products arriving broken or damaged because they can't inspect them first. Fortunately, there are ways to shop more safely and securely on the Internet. Here are some tips from the experts.
1) Look for Retailers That Offer Verified Discounts
Many online retailers offer discounts to shoppers who use specific payment methods or sign up for newsletters. These discounts can save you a lot of money, so look for them before completing your purchase. Some tools can help you find the best deals on the products you're interested in. By using SafeOpt by AddShoppers, you can quickly and easily spot promotions and discounts from various retailers. This can help you save money and get the best possible deal on your purchase. Gone are the days of scouring the Internet for hours to find a good deal.
2) Make Sure You're Surfing Safely
The first step is to ensure you're using a secure connection when shopping online. Your computer should have up-to-date antivirus and anti-spyware software installed and a firewall. Online criminals are always coming up with new ways to attack, so it's essential to have the latest protection. If you're unsure how to set these up or keep them updated, consider using a service like PC Matic, which does it all for you. With PC Matic, you can rest assured that your computer is protected against the latest threats.
3) Use a Secure Payment Method
When you're ready to checkout, use a secure payment method. That means using a credit card rather than a debit card. Credit cards offer better protection against fraud than debit cards do. If your credit card information is stolen in an online attack, you can report it to your card issuer and have the charges reversed. On the other hand, the money is taken directly out of your bank account with a debit card. It can be much harder to get that money back if stolen. So, if you can, use a credit card for online purchases.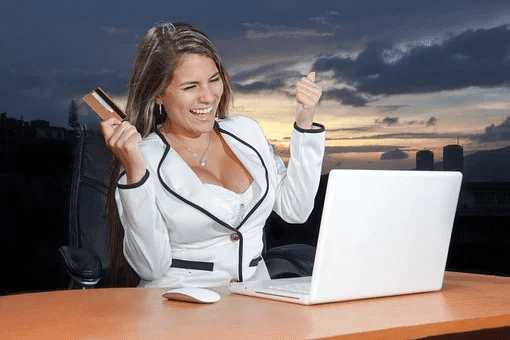 4) Check the Return Policy
Before you make a purchase, be sure to check the return policy. This will vary from retailer to retailer, so reading the fine print before buying is essential. Some retailers have stringent return policies, while others are more lenient. Know what you're getting into before you finalize your purchase. Most retailers will allow you to return items that arrive damaged or broken, but some may not. And some retailers may only offer a refund, while others will give you the option of a replacement. Be sure you understand the policy before you make your purchase.
5) Keep Your Information Private
When shopping online, be sure to keep your personal information private. That means not sharing your credit card number or other sensitive information with anyone who doesn't need it. Be wary if you're asked for more information than you're comfortable giving. And be sure to use a secure password when creating an account with an online retailer. A good password is at least eight characters long and includes a mix of letters, numbers, and symbols. Avoid using easily guessed words like your name or birthday.
It's also essential to create strong passwords for all your online accounts and never reuse passwords. Using different passwords for different accounts can help protect yourself if one of your passwords is stolen. A password manager like LastPass can help you keep track of all your passwords and log in to your accounts quickly and easily. With LastPass, you only need to remember one master password, and the rest is taken care of for you.
6) Shop at Trusted Sites
When shopping online, be sure to shop only at trusted sites. That means looking for sites with a good reputation and are known for being safe and secure. You can also look for sites that have an SSL certificate. This means that the site is using encryption to protect your information. You can usually tell if a site has an SSL certificate by looking at the URL. If it starts with HTTPS://, then it's using SSL. You can also look for a padlock icon in the address bar. This indicates that the site uses SSL and that your information is safe. So, if you see either of these things, you can feel confident that the site is secure.
7) Use a VPN
Another way to protect yourself when shopping online is to use a VPN. A VPN encrypts your traffic and routes it through a server in another location. This makes it much harder for anyone to snoop on your traffic or steal your information.
There are many different VPN providers, so be sure to research before choosing one. Some of the most popular options include ExpressVPN, NordVPN, and IPVanish. They are all well-respected and offer a high level of security and privacy. You may want to look for a money-back guarantee, 24/7 customer support, and robust security features. Taking these precautions can help ensure that your online shopping experience is safe and secure.
8) Be Careful about What You Click
When you're shopping online, be careful what you click. That means not clicking on any links that you don't trust. If you're unsure about a link, hover over it with your mouse to see where it will take you. If the URL seems suspicious, don't click on it.
It would help if you also were careful about downloading anything while you're shopping online. Only download files from trusted sources, and be sure to scan them with antivirus software before you open them. Some malicious files can damage your computer severely, so it's best to be safe rather than sorry.
Online shopping is a great way to save time and money. But it's essential to be careful and take steps to protect yourself. By following these simple tips, you can help to keep your information safe when you're shopping online. Remember to be careful what you click and only shop at trusted sites. So go ahead and take advantage of the convenience and savings that online shopping offers. Just be sure to do it wisely.