A tie is to a suit like a cherry is to a sundae. You could go without, but it may seem like something's missing. Picking out a tie can be the most fun part of getting dressed, and it helps to have a smart, varied collection.
A handsome, quality tie will stand the test of time and become a trusted wardrobe staple. We consulted men's style experts on their favorite ties to suit a variety of occasions, from another day at the office to a charming night out. Consider adding to your collection as an investment in yourself.
"For men dipping their toe into print and pattern, small dots are the perfect way to experiment without taking too much of a style risk," says Jian DeLeon, Nordstrom men's fashion and editorial director.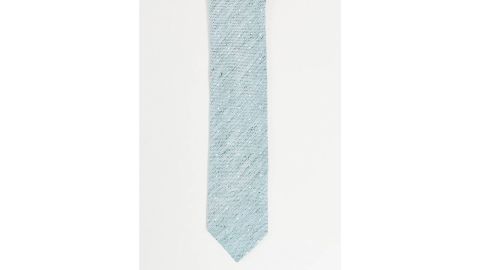 With a subtle textured design, this sage-green tie from Asos is suited for spring.
This playful floral design

…