The Glow Up 50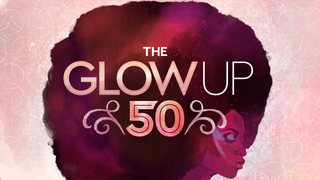 The Glow Up 50
Our annual celebration of the black tastemakers, trendsetters and innovators elevating the world of style.
The category is: Beauty. Beauty may be in the eye of the beholder, but the influence of Black aesthetics upon the beauty industry is unquestionable. Also indisputable is the impact of this year's TGU 50 Beauty honorees, ten incredible artists, entrepreneurs, advocates and activists (or all of the above) who have changed the face of beauty—literally.
Whether diversifying the shelves of major retailers, disrupting the beauty industry or beautifying some of the world's most famous faces, this year's honorees are ensuring that Black beauty—and Black beauty creatives—get the recognition and respect they deserve…and we're proud to be in the chorus singing their praises.
---
Autumn Moultrie
Whether you know it or not, Los Angeles-based makeup artist
…
Read More